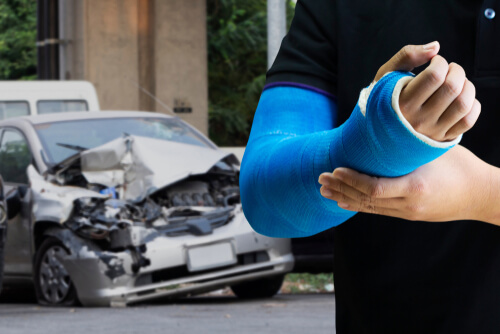 Florida Lawyer Helping People Injured in Collisions
Car accidents are common, and most people will be involved in a collision at some point in their lives. Unfortunately, many crashes cause significant damage, and joint injuries in car accidents frequently arise regardless of how the accident happened. People hurt in collisions often have to contend with substantial economic costs, physical pain, and emotional trauma. Still, fortunately, there are legal remedies available that may help them recoup their losses. If you were injured in a car accident, it is in your best interest to consult a Pensacola personal injury attorney about what claims you can pursue against the person responsible for your harm. The trusted Florida car accident lawyers of Cardoso Law, PLLC, can advise you of your rights and assist you in following the maximum compensation available. We have an office in Pensacola and regularly help people with car accident cases in cities throughout Florida.
Common Injuries in Car Accidents
Soft tissue injuries, the phrase used for harm to a person's ligaments, muscles, and tendons, are among the most common injuries in car accidents. For example, whiplash, when the ligaments and muscles in the neck are strained due to sudden movements caused by a collision, frequently arises out of accidents. Many crashes also cause soft tissue injuries in the lower and middle back. Fractures frequently occur due to crashes, as the force of the impact often causes the body of a vehicle to strike or crush a person's limb, causing it to break.
Another common injury in car accidents is brain trauma, such as hemorrhaging, coup contrecoup injuries, and concussions. Traumatic brain injuries may not be evident for hours or days after a collision. Still, they can cause lifelong detriments, like cognitive impairment, memory loss, mood instability, and diminished fine motor skills.
Pursuing Claims Following a Car Accident
People who are hurt in car accidents usually have to undergo extensive medical treatment and may be unable to work due to their injuries. They often suffer intangible harm, like mental anguish, pain, and suffering. As such, they constantly strive to hold the parties that caused their accidents accountable in civil lawsuits.
Generally, a plaintiff in a case arising from a car accident must prove the defendant's negligence. In Florida, four elements comprise failure, and a plaintiff must prove each to recover damages. First, the plaintiff must show the defendant owed the plaintiff a duty, which is generally the obligation to act with relative care under the circumstances or abide by a statute such as those defining the safe operation of a motor vehicle. Next, the plaintiff has to establish that the defendant breached the duty.
The final two elements, causation, and damages, are linked. In other words, the plaintiff must show that the defendant's breach proximately caused the plaintiff to suffer measurable harm. While the defendant's actions or omissions do not have to be the sole cause of the accident, the plaintiff has to prove that the crash would not have happened absent the defendant's behavior.
Discuss Your Accident with a Skillful Pensacola Attorney
While collisions are common, they are typically preventable, and parties that drive carelessly and cause other people to suffer harm should be held responsible. If you sustained injuries in a car crash, you might be able to recover damages, and you should discuss the circumstances surrounding your accident with an attorney. The skillful Florida car accident attorneys of Cardoso Law, PLLC, possess the resources and experience needed to achieve successful results. If you hire us, we will work diligently on your behalf. We have an office in Pensacola, and we regularly represent people in car accident cases in Pensacola, Ferry Pass, West Pensacola, Cantonment, Brent, Bellview, Century, Milton, Navarre, Gulf Breeze, Jay, Crestview, Fort Walton Beach, and Niceville. We also help people seek damages in personal injury matters in cities in Santa Rosa, Escambia, and Okaloosa Counties and throughout Florida. You can contact us at (850) 466-2073 or through the form online to schedule a meeting.