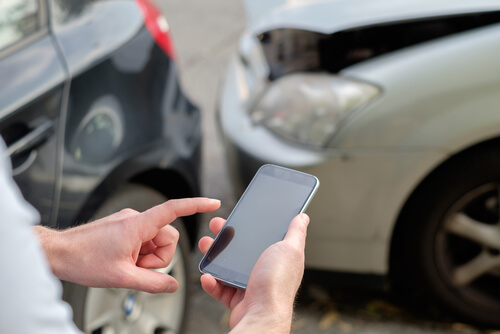 Florida Attorney Helping People Injured in Car Accidents
When people are involved in car accidents, they often panic and fail to take measures to safeguard their health and any potential claims that may arise from the crash. It is essential, though, for people in collisions to know what to do after a car accident to protect their interests, as the failure to take prompt action can harm their rights in the future. Therefore, if you were hurt in a collision, it is advisable to consult a lawyer as soon as possible to discuss your options. The skillful Pensacola personal injury attorneys of Cardoso Law, PLLC, can recommend the steps you should take in the days following the crash and advise you of what claims you can pursue. We have an office in Pensacola, and we frequently help people hurt in collisions in cities throughout Florida.
What to Do After a Car Accident
The first thing people involved in car accidents should do is determine whether they or anyone else needs medical care. Even if no one at the crash scene reports injuries, contacting emergency medical services to assess whether treatment is necessary is prudent. If injured, they should document their symptoms, treatment, and associated costs.
People involved in crashes should also contact the police, who will most likely investigate the cause of the collision, interview any witnesses, and issue a report stating their findings. Such reports are often critical for establishing liability in cases that arise out of crashes. Parties in car accidents should also take photographs of vehicles involved in the collision and the road where it occurred. They should also exchange insurance information with the other parties involved in the crash.
It is also critical for people who have been in crashes to contact their insurance companies to advise them of what occurred and the damages they sustained. It is also brilliant for them to seek legal counsel to discuss possible claims and help avoid the destruction of any critical evidence or the waiver of the right to pursue damages.
Establishing Liability for a Car Accident
Many people hurt in car accidents incur significant medical bills and have to contend with substantial pain and suffering. As such, they often choose to pursue claims against one of the drivers involved in the crash to help mitigate their losses. A plaintiff in a car accident case must show that the defendant was negligent. Proving negligence requires the plaintiff to show that the defendant owed the plaintiff a duty. Still, the task was breached, which caused the plaintiff to sustain quantifiable losses. Police reports, eyewitness statements, medical records and bills, and surveillance photographs and videos can help establish liability. Thus, people involved in crashes need to attempt to collect and preserve such evidence.
Speak to an Experienced Pensacola Attorney About Your Accident
People hurt in collisions are often unsure whether they want to pursue claims for their losses and fail to take any immediate action. Knowing what to do after a car accident can often substantially improve the strength of a case against a negligent driver, though, if the injured party ultimately decides to seek damages. If you were harmed in a crash, it is prudent to speak to an attorney about your options. The experienced Florida car accident lawyers of Cardoso Law, PLLC, are adept at proving people who harm others should be held accountable, and if we represent you, we will set forth a compelling case in favor of your recovery of compensation. Our office is in Pensacola, and we regularly help people harmed in car accidents in Pensacola, Ferry Pass, West Pensacola, Cantonment, Brent, Bellview, Century, Milton, Navarre, Gulf Breeze, Jay, Crestview, Fort Walton Beach, and Niceville. We also represent people in personal injury lawsuits in cities in Santa Rosa, Escambia, and Okaloosa Counties and throughout Florida. You can reach us at (850) 466-2073 or via the online form online to set up a meeting.