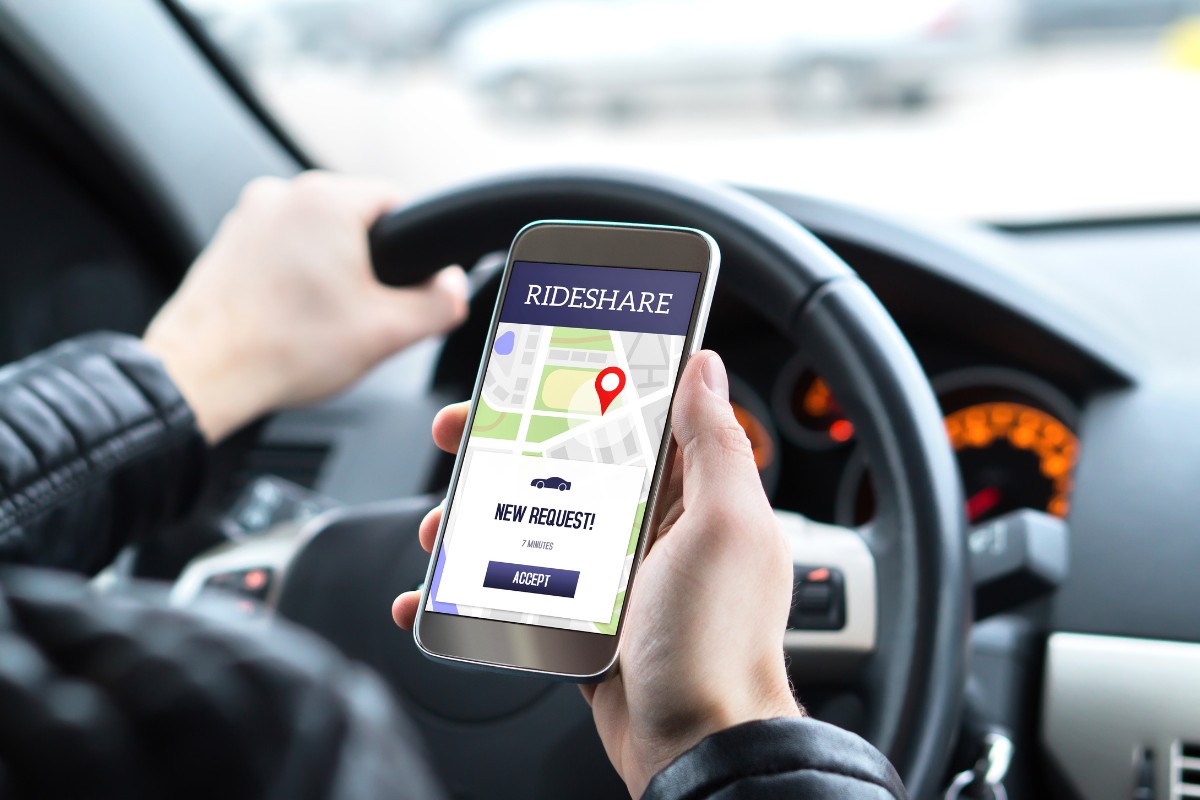 If you were injured in an accident involving an Uber or Lyft vehicle, the legal team at Cardoso Law, PLLC can help you pursue the full compensation you deserve. These cases are complicated because they involve the complex interaction of regulatory legislation, overlapping insurance policies, and big companies that know how to limit their liability. You need an experienced legal advocate who stays up-to-date with the latest developments in this field and has a track record of successfully recovering compensation for Uber and Lyft accident victims.
A rideshare accident lawyer with Cardoso Law, PLLC can provide the compassionate and personalized legal guidance you deserve. You do not have to face the complexities of the Florida legal system alone. Instead, contact us today. Our Pensacola personal injury lawyer will explain your options during a free consultation.

What Should I Do If I'm Involved in an Uber or Lyft Accident in Florida?
The steps you take in the days and weeks after an Uber or Lyft accident in Florida can significantly affect your ability to recover the compensation you could be owed. You should strongly consider doing the following:
Contact authorities – If you were involved in the accident as a driver, you should know that Florida law requires you to report crashes resulting in injury, death, or property damage of at least $500 to the appropriate law enforcement agency. Doing so has the additional benefit of generating an official crash report that you can use as evidence in your claim for compensation.
Request contact information – Be sure to get the Uber or Lyft driver's name, personal insurance information, and phone number. This information is critical for pursuing an insurance claim against them or the rideshare company.
Notify the rideshare company – If you are an Uber or Lyft driver or passenger, you should notify the rideshare company through its app. The app can guide you through the steps to report the accident.
Follow up with your medical treatment – Sticking to your doctor's advice is critical to your long-term medical prognosis. Furthermore, to remain eligible to file a claim under your personal injury protection insurance, you must seek medical attention within 14 days of the accident.
Consult a personal injury attorney – Uber and Lyft claims are complicated. You need an experienced Uber or Lyft accident attorney who knows your rights, the current laws that apply, and the legal process of filing a rideshare accident claim.
What Legal Actions Can I Take If I Get Injured in a Rideshare Accident in Pensacola, FL?
If you get injured in a rideshare accident someone else caused, you can take legal action to recover compensation for your losses. However, the specific action will depend on several factors, such as your role in the accident, who was at fault, and what "phase" the Uber or Lyft driver was in at the time. Generally speaking, you would start by filing an insurance claim with your own personal injury protection (PIP) policy or the rideshare driver's if you were a passenger in their vehicle. If the rideshare driver was at fault and they were operating on behalf of the company at the time, additional coverage provided by Uber or Lyft might also apply. If the at-fault party's insurance coverage is insufficient or the insurer attempts to deny liability or lowball their settlement offer, you might have recourse to file a lawsuit against them.
With so many factors involved, knowing which legal action to take can be difficult. An experienced Uber accident attorney can analyze the facts of your case and advise you on the best route for recovering maximum compensation.
Who Can Be Held Responsible for an Uber or Lyft Accident?
Florida has a no-fault insurance system, in which drivers must first file a claim with their own PIP insurance regardless of who is responsible for an accident.
However, the no-fault insurance system does not absolve drivers who cause accidents from liability. Depending on the facts of your case and the extent of your injuries and losses, you could be entitled to compensation from:
The Uber or Lyft driver – The rideshare driver may be responsible for your injuries if their action or inaction caused the accident.
Another negligent driver – Other drivers besides the Uber or Lyft driver may also bear responsibility for an accident. For example, suppose another driver ran a red light and hit an Uber driver's car in which you were a passenger. In that case, the other driver may bear financial responsibility for your injuries.
A car manufacturer – The car manufacturer may be responsible if a vehicle defect causes the accident.
Can I Recover Compensation from a Lyft or Uber Accident in Florida?
If someone else caused the Uber or Lyft accident, they could owe you compensation for the following accident-related losses:
Medical expenses
Lost wages
Diminished future earnings
Pain and suffering
Emotional distress
Mental anguish
Loss of quality of life
What Insurance Coverage Do Lyft and Uber Have for Accident Victims?
Uber and Lyft provide insurance coverage for accident victims injured by a negligent rideshare driver. The coverage details depend on which stage of the trip the accident occurred in, as follows:
When the driver is offline – Uber and Lyft do not cover accidents occurring when the driver is offline or not using the rideshare app. In these instances, the driver's personal auto insurance coverage applies.
When the driver is waiting for a ride request – The rideshare companies might cover accidents that occur when the driver is waiting for a ride request. However, in many cases, the driver's own auto insurance is the primary policy, so the rideshare company only pays if the driver's insurance is insufficient to cover the victim's losses. At this stage of a ride, Florida law requires a minimum liability coverage of $50,000 for bodily injury per person, $100,000 per accident, and $25,000 for property damage.
When the driver is en route to pick up passengers or completing a trip – Uber and Lyft maintain $1 million in liability insurance to cover accidents during this stage, although the driver's own insurance could apply first.
How Does a Rideshare Accident Claim Work in Florida?
In Florida, the process of filing a rideshare claim will differ based on the facts of the case and the auto insurance policies in effect, which could include:
The rideshare driver's PIP, liability, or collision policy
Your PIP policy
Another motorist's PIP, liability, or collision policy
The rideshare company's liability insurance policy
Given the complexity of the claims process when so many policies might apply, it's a good idea to seek help from an experienced Uber or Lyft accident attorney. They can review the situation to determine which of these policies might apply, file a claim with applicable policies on your behalf, and negotiate for a fair settlement that covers the full extent of your losses.
Get Help from the Pensacola, FL Uber and Lyft Accident Attorneys at Cardoso Law, PLLC
The Pensacola Uber and Lyft accident attorneys at Cardoso Law, PLLC understand that the aftermath of a rideshare accident can be overwhelming, with medical treatments, doctor's bills, and missed work compounding the pain of the injuries themselves. You shouldn't have to contend with a complicated insurance claim and contentious negotiations on top of that. Instead, contact Cardoso Law, PLLC today and let our car accident lawyer handle your legal claim on your behalf.