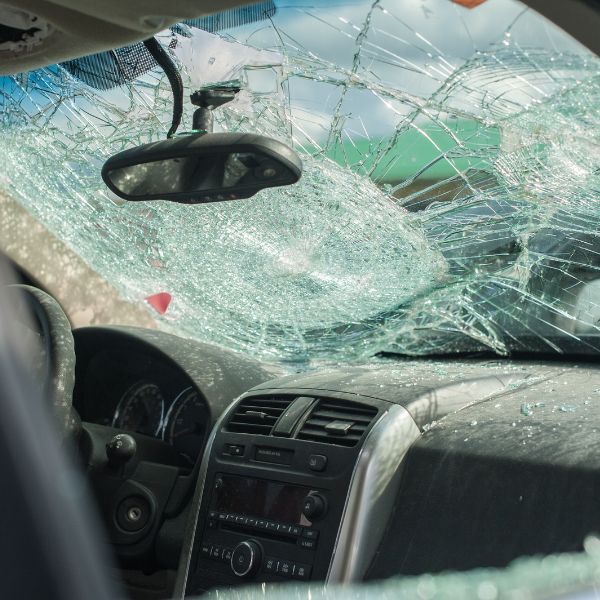 The shock of getting into a car accident can quickly turn to anger and despair when you see the driver who hit you speed away without stopping to check on you or exchange information. Is there any hope for financial recovery if the other driver flees the scene?
The good news is that a hit-and-run accident does not necessarily mean you cannot pursue compensation for your losses. An experienced hit-and-run car accident lawyer can help you explore your options, including tracking down the hit-and-run driver or pursuing claims with your car insurance provider.
If you've suffered a hit-and-run accident in Pensacola, get experienced legal help to pursue maximum financial relief for your medical bills, lost income, and other expenses. As skilled and compassionate Pensacola personal injury lawyers, the Cardoso Law, PLLC team offers clients relentless legal advocacy and excellent service to help them overcome challenging times. Accident victims should not suffer the financial consequences of life-altering injuries. Our track record of millions of dollars recovered for our clients demonstrates our commitment to success. Contact Cardoso Law, PLLC, for a free initial claim review to learn how a Pensacola hit-and-run lawyer from our firm can seek the compensation you need after a devastating crash.
What To Do After Getting Hurt in a Hit-And-Run Accident in Pensacola, Florida?
After suffering injuries in a hit-and-run accident in Pensacola, you can take steps to give yourself the best chance of recovering compensation for your expenses and personal losses. You should do the following after a hit-and-run accident:
Promptly report the accident to law enforcement. The police can investigate the accident and obtain evidence, such as surveillance/traffic camera footage, to help officers track down the hit-and-run driver.
Seek immediate medical attention to have a doctor check you for any injuries you may have sustained in the accident.
Follow your doctor's treatment plan and recovery instructions.
Request copies of the police accident report and medical records from your treatment.
Notify your car insurance company about the accident and file a personal injury protection (PIP) claim to obtain reimbursement for medical expenses or lost wages.
Keep any bills, invoices, or receipts to document your expenses from the accident. Gather your pay stubs/income statements if you miss time from work.
Start a diary or journal to document your recovery from injuries and the pain, emotional distress, or physical limitations those injuries cause you.
Finally, contact a hit-and-run accident attorney from Cardoso Law, PLLC, as soon as possible to get help tracking down the driver who hit you and identifying all potential sources of compensation.
Hit And Run Laws in Florida
Florida law requires drivers involved in car accidents that result in injury or death to stop at the crash scene, render aid to injured victims, and exchange information with other drivers involved in the accident. Failing to stop after an accident that causes injury or death constitutes a felony offense. The law also requires drivers to stop at the scene of a car accident that causes property damage. Failing to do so constitutes a misdemeanor offense.
What If the Hit-And-Run Driver Can't Be Found?
You and the police may not have enough evidence to track down the hit-and-run driver who struck your vehicle. However, even if you cannot locate the hit-and-run driver, you may still have options for seeking compensation for your losses.
First, you can file a personal injury protection (PIP) claim with your car insurance company to obtain reimbursement for your medical expenses and lost income caused by injuries you suffered in the accident. Optional collision coverage in your car insurance policy can help pay for repairs to your car.
Additionally, if your car insurance policy includes uninsured motorist coverage, that can apply here. Florida law does not require drivers to carry uninsured motorist coverage, but it does require insurers to offer it. While uninsured motorist coverage usually protects drivers hit by another motorist who doesn't have liability insurance, insurance companies consider hit-and-run drivers as uninsured motorists. This allows you to file an uninsured motorist claim if you've purchased coverage.
Common Injuries Sustained in a Hit-And-Run Accident
A hit-and-run accident can cause various devastating or life-threatening injuries, such as:
Severe lacerations, abrasions, and degloving injuries
Burns
Broken bones
Ligament sprains/tears
Muscle or tendon strains/tears
Neck and back injuries, including whiplash or herniated spinal discs
Nerve damage
Internal organ injuries and internal bleeding
Facial injuries
Traumatic brain injuries
Spinal cord injuries and paralysis
Traumatic amputation, disfigurement, or limb loss
An experienced lawyer can help you seek compensation to cover these losses and expenses.
Damages You Can Recover in a Personal Injury Lawsuit
In a personal injury lawsuit after a hit-and-run accident, you may have the right to seek compensation for losses you've sustained due to the accident. Let a hit-and-run Pensacola car accident attorney help you seek to recover costs for the following:
Costs of car repairs and alternative transportation expenses, or reimbursement for the value of your car if totaled in the accident
Medical treatment and rehabilitation expenses
Costs of long-term care and support services needed if you suffer temporary or permanent disabilities due to your injuries
Loss of wages/income if you can't work or need to temporarily take a lower-paying role while you recover from your injuries
Loss of earning capacity and job benefits if you develop permanent disabilities
Physical pain and anguish
Emotional trauma and distress
Loss of enjoyment and quality of life caused by disabilities or visible scarring/disfigurement
However, must take action before the statute of limitations expires.
Statute of Limitations to File a Personal Injury Claim
Under Florida's statute of limitations on personal injury claims, you have only two years to file a lawsuit after getting into an accident with a hit-and-run driver. Although various circumstances may affect the time you have to file your personal injury claim after a hit-and-run accident, you should talk to a car accident attorney as soon as possible after a collision to ensure you pursue your legal claims before the applicable deadlines.
Contact the Pensacola Car Accident Lawyers at Cardoso Law, PLLC
If you were hurt in a hit-and-run accident, turn to the hit-and-run car accident lawyers of Cardoso Law, PLLC, to help you pursue every available avenue of compensation for your financial and personal losses. Contact us today for a free no-obligation consultation to discuss your legal options and learn more about what to expect during the hit-and-run accident claims process.